The superheroes returned for the fight by stepping through portals.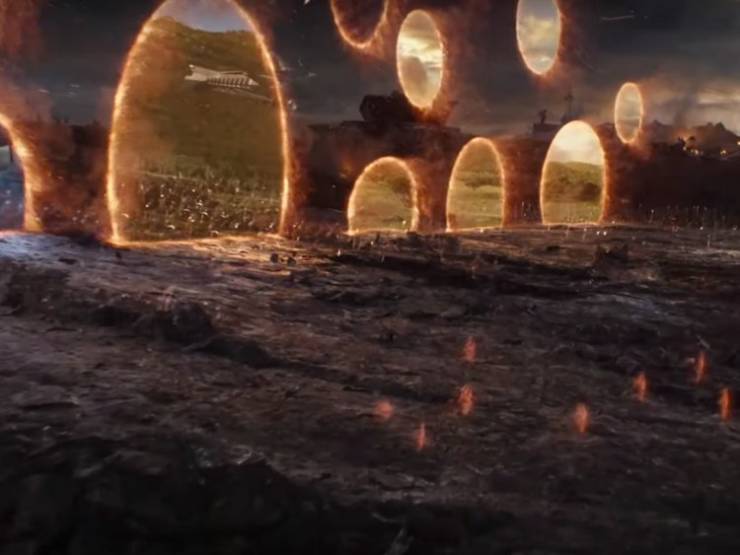 Each portal was created entirely using special effects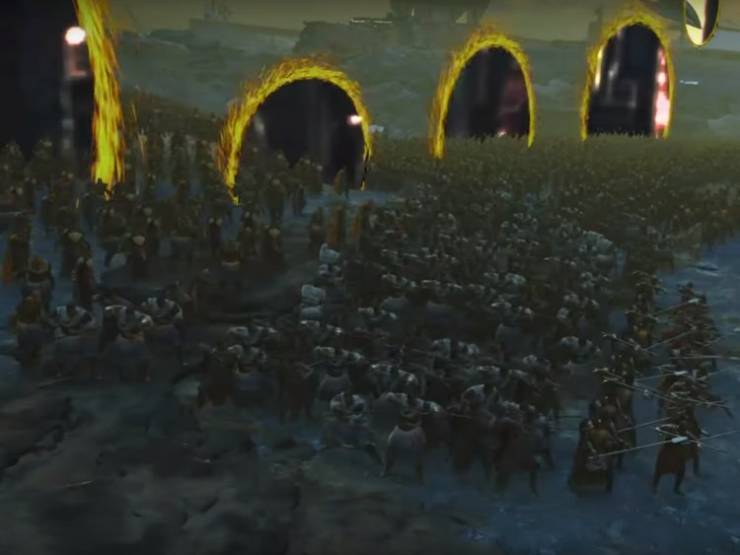 The Avengers ran straight toward Thanos and his army.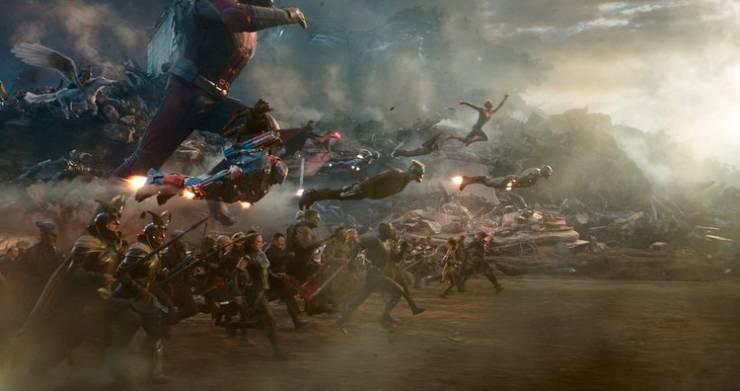 When the stars filmed the scene, they were just running toward six men in motion-capture suits.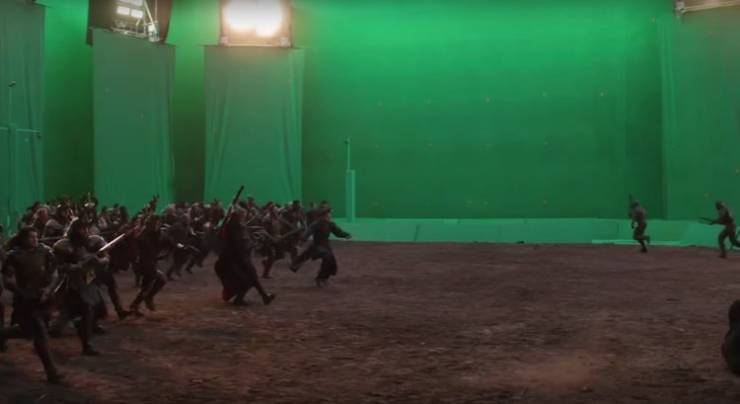 In the movie, Spider-Man passes the Infinity Gauntlet to Captain Marvel, with Scarlet Witch, Valkyrie, Okoye, Pepper Potts, Shuri, and Mantis nearby.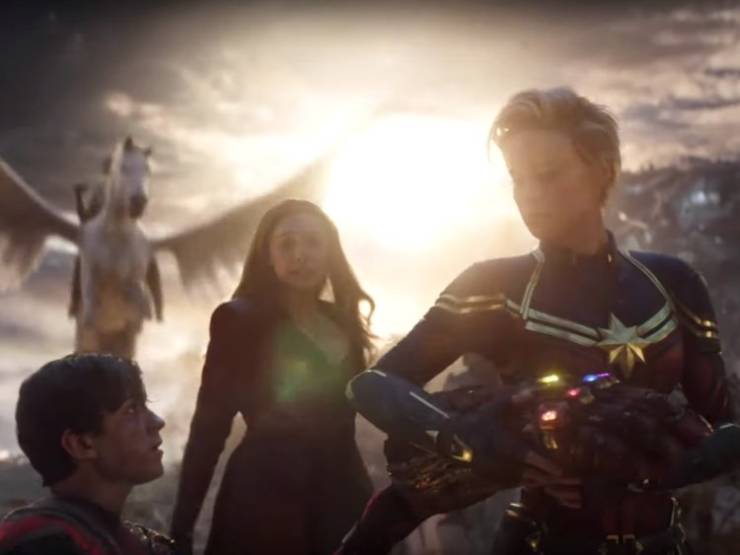 The scene was actually filmed without Tessa Thompson's Valkyrie and her winged horse.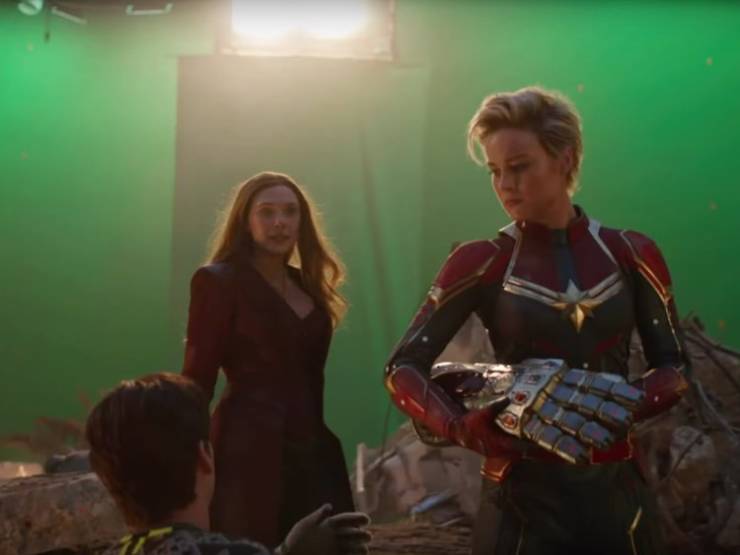 Captain America finally gets his hands on Thor's hammer.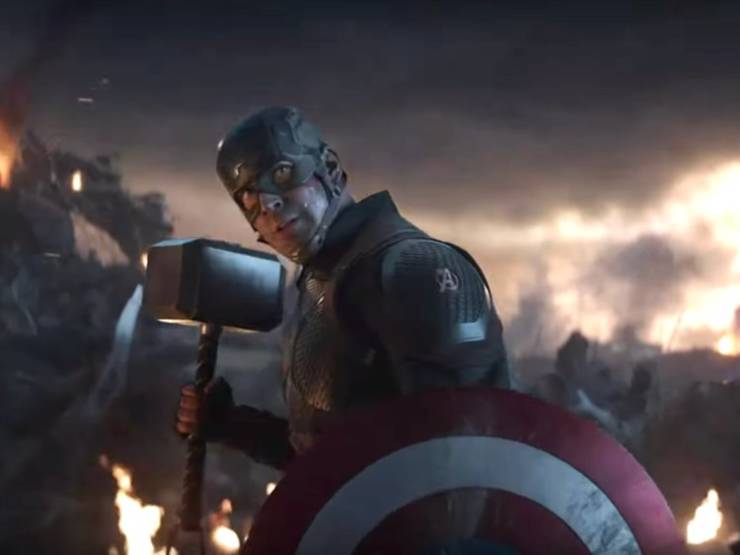 The moment seems much less dramatic when you see it filmed in front of a green screen.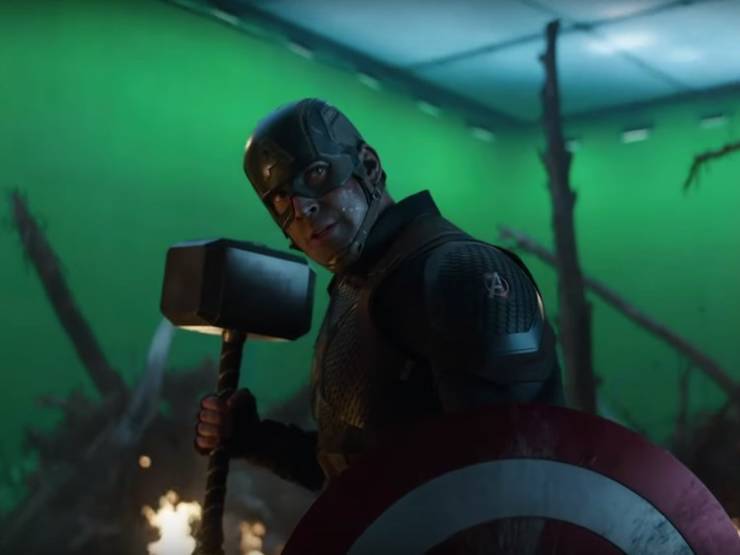 Drax and Korg teamed up to take down one of the aliens from Thanos' army.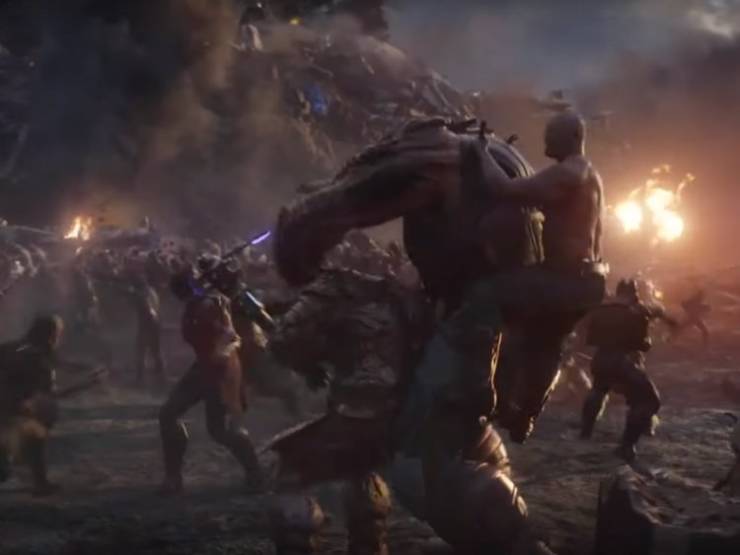 In real life, Bautista jumped on a large structure and stabbed it while another person held it in place.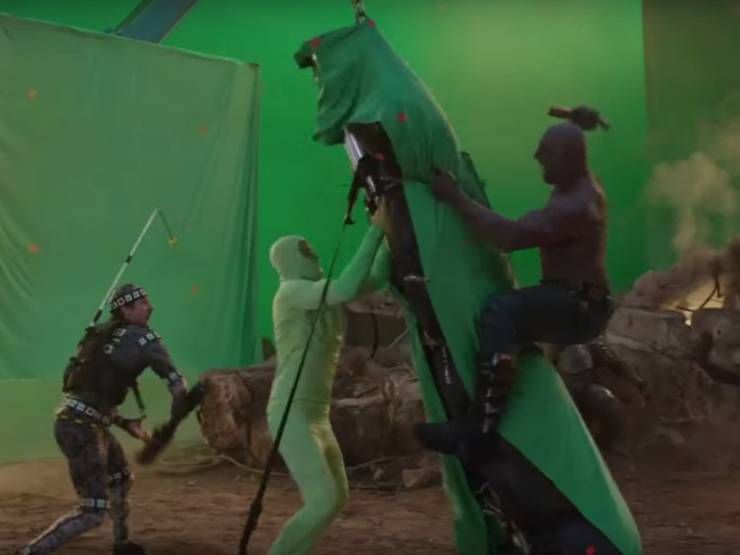 Hulk wore red armor during the fight scene.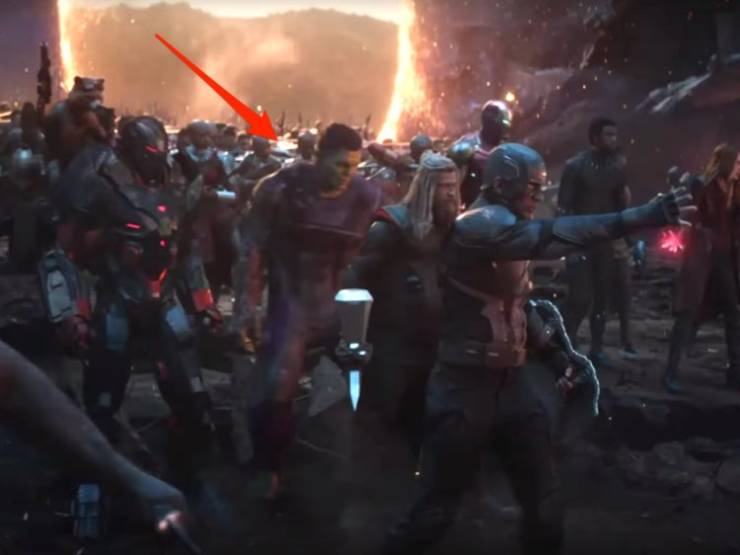 Ruffalo wore a motion-capture suit and a headpiece while filming.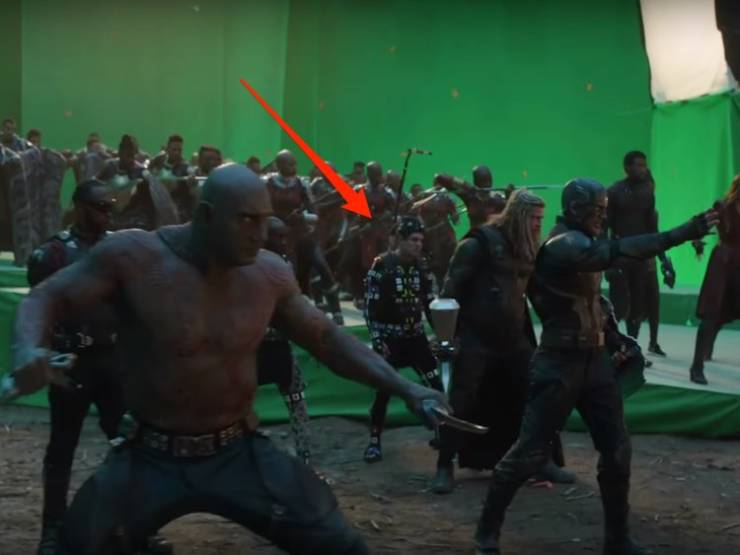 Captain America used the hammer and his shield to fend off Thanos.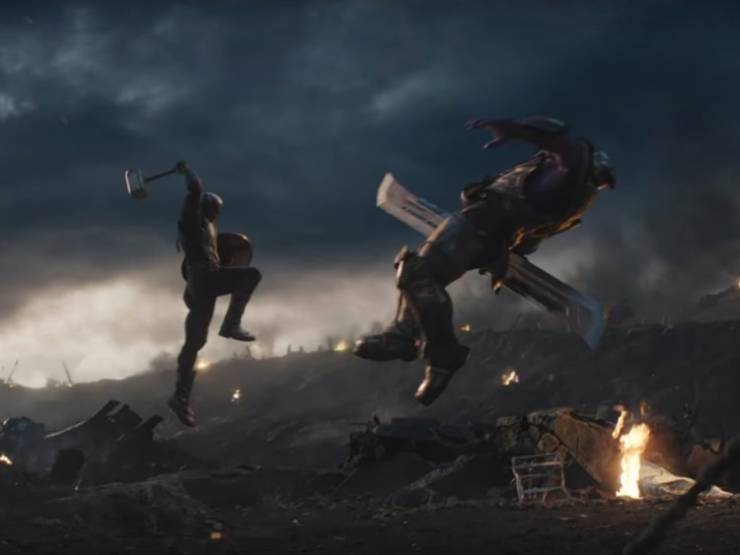 The scene looked a little different behind the scenes.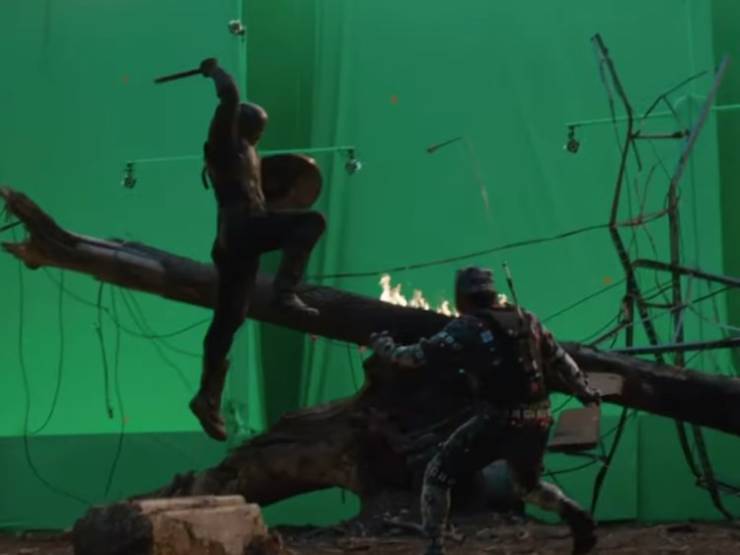 One scene in the film showed Scarlett Witch and Valkyrie jumping into the action.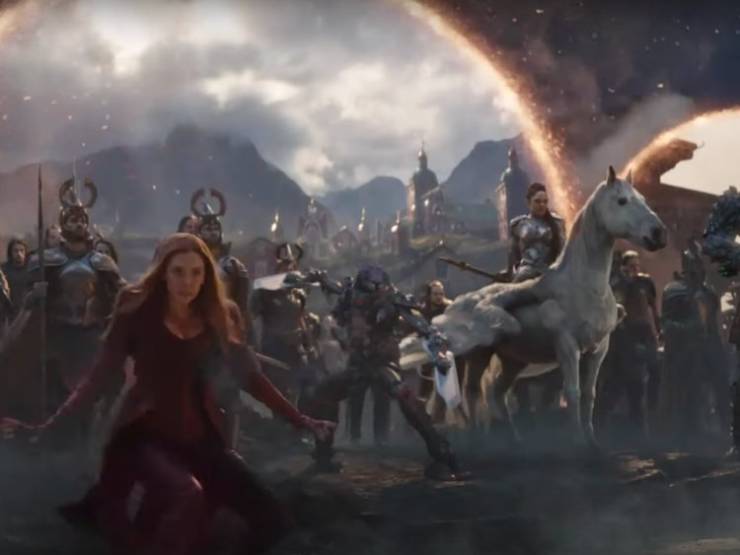 Olsen was able to fly through the use of wires, and Thompson sat on a chair that required two people to move.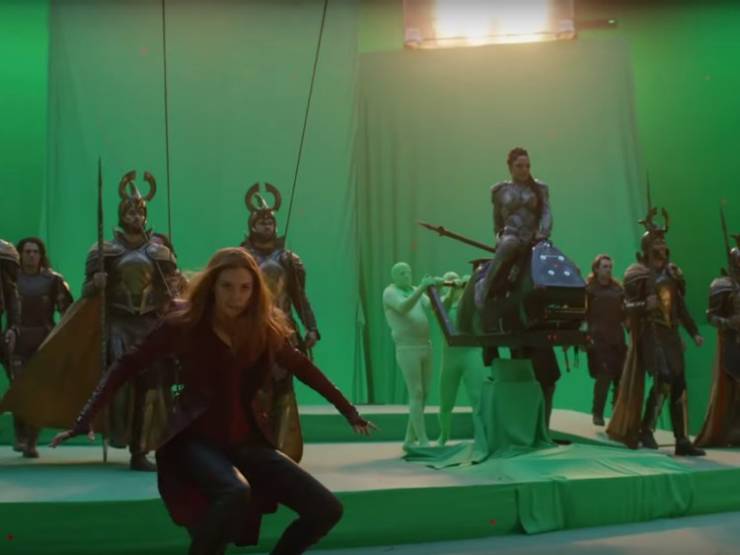 Pepper Potts wore a suit designed by Tony Stark.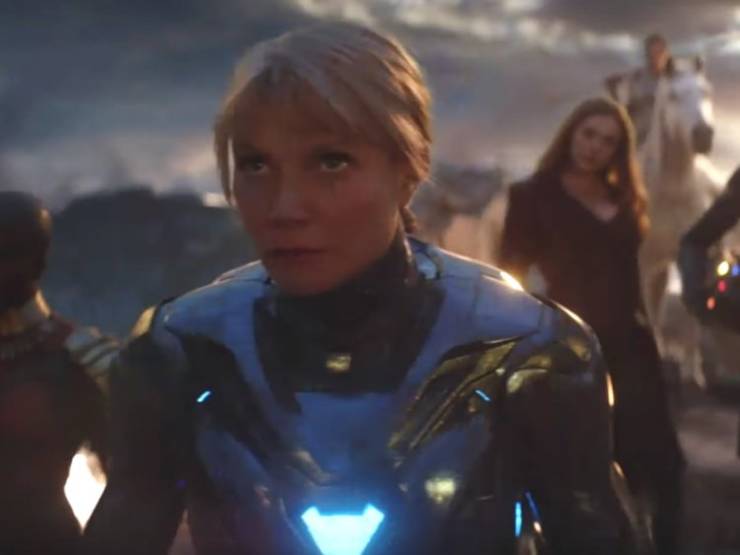 The light-up elements and other details of the suit were added using special effects.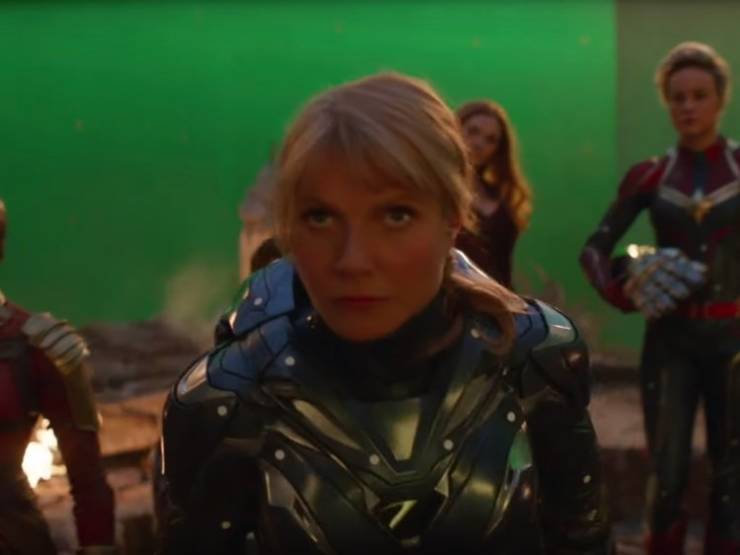 Wong used his sorcery to open portals.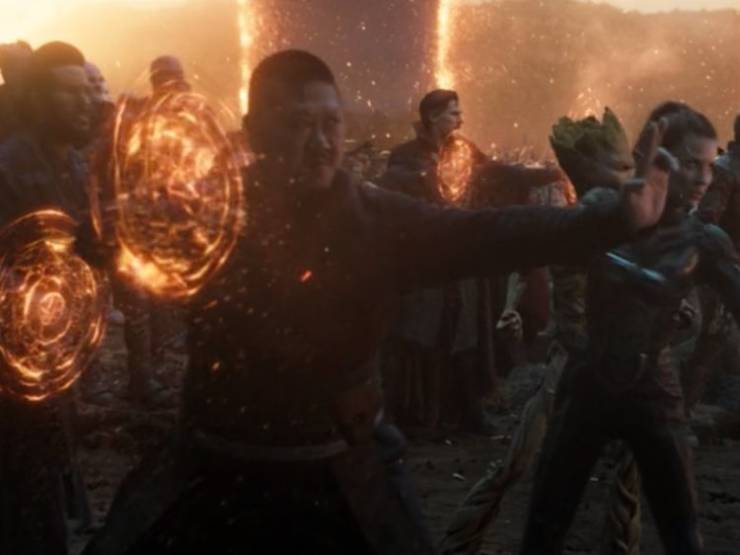 Obviously, there were no fiery rings used in the making of the scene.